FLIRT

FLIRT – FLying Intelligent Robotic Tools
---
FLIRT is a powerful professional tool for aerial mapping, monitoring and other remote sensing applications. The solution combines all the advantages of unmanned flying systems with high standards and performance of large specialized aerial aircrafts. The defining new feature of FLIRT (unlike many other unmanned aircraft systems) is an ability to get series of well-aligned images even in a strong crosswind.
The main characteristics of FLIRT:
exceptional stability in flight;
easily changeable cameras in special cartridges;
gyro stabilized cameras gimbal;
automatic drift angle compensation system;
long flight endurance;
fully automatic flight from takeoff to landing;
wide range of altitudes and flight speeds;
easily transported in specially designed, light and convenient cases;
doesn't require any special tools and no electrical coupling involved at assembly process;
automatic creation of mission plan by the FlirtPlanner software;
distance mission control up to 20 km;
durable hull composite construction additionally protected with the system of dampers;
compatible with Pix4D, Agisoft Photoscan,Menci Software or other image processing software solutions;
automatic parachute activation in case of emergency;
small size area for take off and landing;
automatic landing with LuckyBeak parachute system
FLIRT Arrow
---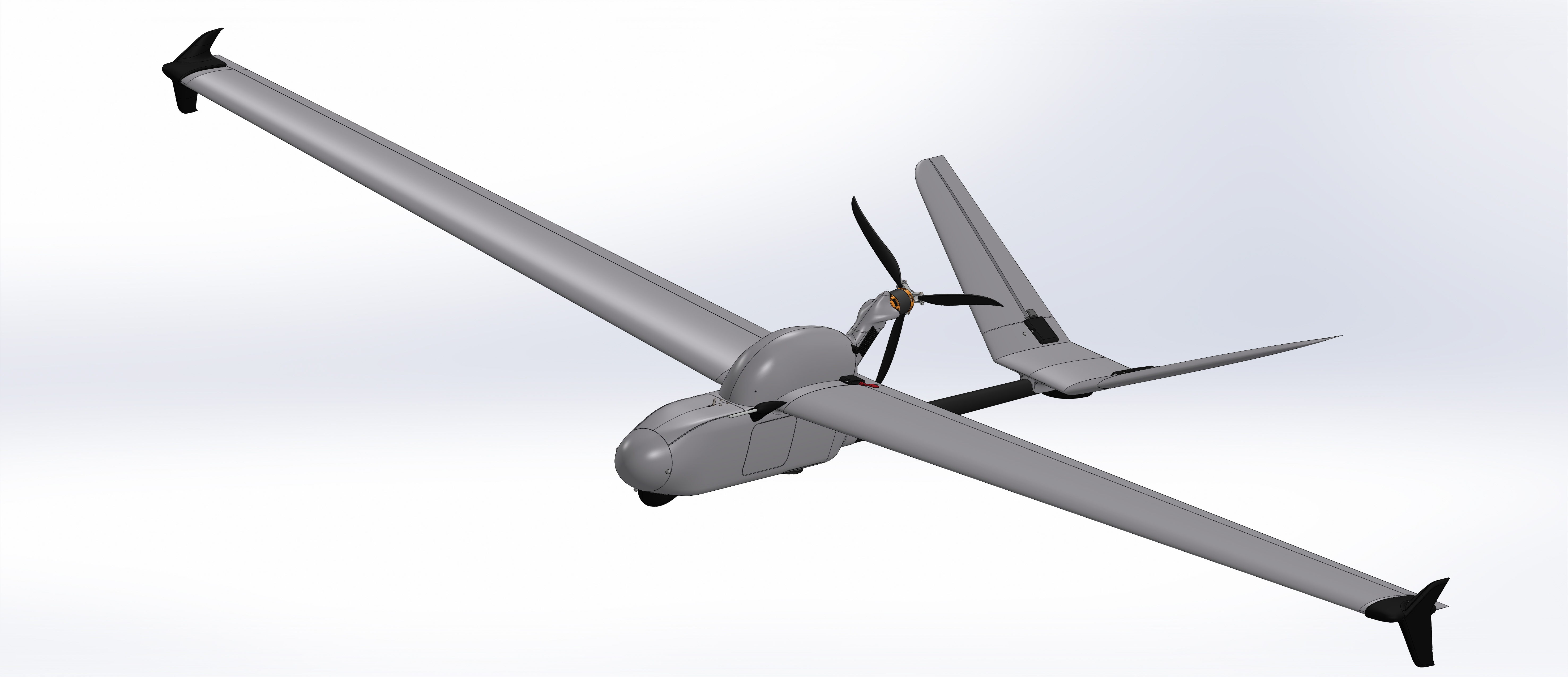 Light, backpack carried and hand-launch model
 Special features
extra mobility;
total systems weight is less than 8 kg;
stable operation even at high altitudes;
automatic handlaunch and parachute landing;
up to 100 minutes in flight;
automatic drift angle compensation system
Cameras applicable onboard:
SONY QX1 mirrorless camera with 20MP APS-C sensor and interchangeable lens
Parrot SEQUOIA combined multi-spectral camera (1.2MP Green/Red/Red Edge/Near-Infrared and 16MP RGB)
RedEdge 5 color multi-spectral camera (Blue/Green/Red/Red Edge/Near-Infrared)
HD quality pan/tilt/zoom video camera with video streaming at distances of up to 20km
FLIRT Cetus 
---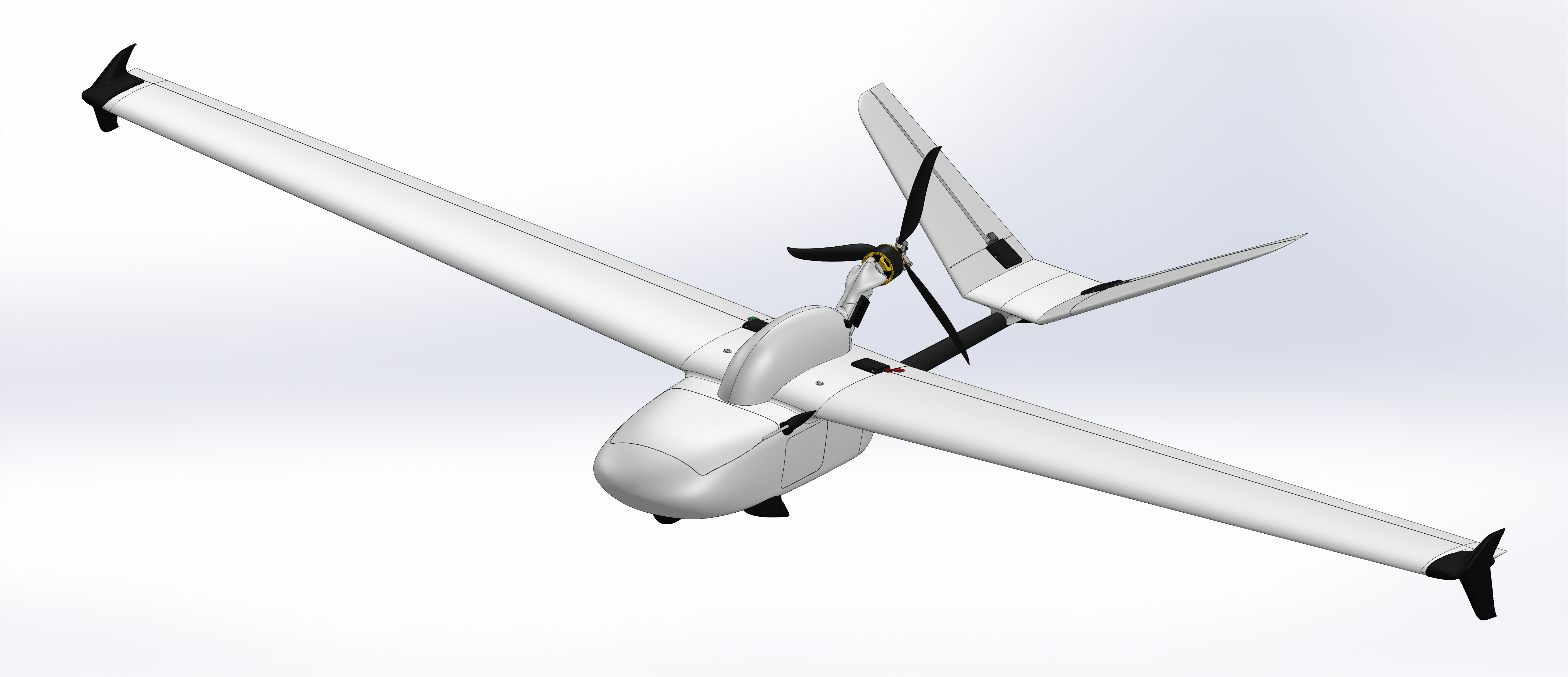 More powerful tool based on UAV 'Cetus'. Specially designed for high precision aerial mapping and remote sensing missions.
With the powerful SONY Alpha 7RM2 camera with full-frame 42MP sensor mounted on a gyro stabilized gimbal FLIRT  'Cetus' is accurate and reliable tool. It allows to obtain well-aligned series of picture with resolution up to 1cm/pixel. Precision GPS L1/L2 installed onboard allows mapping the image centre by GNSS PPK service with accuracy of up to 20 cm.
We also offer FLIRT  'Cetus' with portative Velodyne LiDAR system. For agricultural monitoring mission FLIRT 'Cetus' could be equipped with two cameras simultaneously – a high resolution full-frame 42MP camera for detection of the weeds and the multispectral device. This combination affords to collect full information set about the crops within the one flight.
Extra features:
large volume and weight of the cameras and other equipment allowed onboard;
powerful LiPo batteries pack;
up to 3 hours in flight;
gyro stabilized cameras gimbal with drift and roll angle compensation system;
| | | |
| --- | --- | --- |
| | Flirt 'Arrow' | Flirt 'Cetus' |
| Weight without payload, kg | 4.4 | 4.8 |
| Maximum takeoff weight, kg | 7.2 | 9 |
| Battery capacity, Wh | 220 | 700 |
| Cruise speed, km/h | 65 … 100 | 65 … 110 |
| Endurance, min | 70 … 90 | 90 … 180 |
| Maximum flight range, km | 100 | 170 |
| Commands and control range, km | 20 | 20 |
| Operating altitude range, m | 75 … 3500 | 75 … 2000 |
| Climb rate, m/s | 6 | 3.5 |
| Autolaunch | Handlaunch/Catapult | Catapult |
| Autolanding | Parachute assistant | Parachute assistant |
| Transport dimensions, cm | 120X25X25 | 120X35X25 |
| Deplyment time, min | 10 | 10 |
| Maximum wind tolerance, m/s | 12 | 12 |