Unmanned technology in the agrarian sector

ABRIS presented its products and solutions to the agrarians on one of the largest events that took place in Lviv from April 19 to April 21 – the international agro-industrial exhibition and the AGROPORT ™ West West Lviv Forum.
The ABRIS booth has attracted a great deal of interest and enthusiasm for the visitors of the exhibition, since it featured a line of FLIRT unmanned aerial systems specializing in precision farming.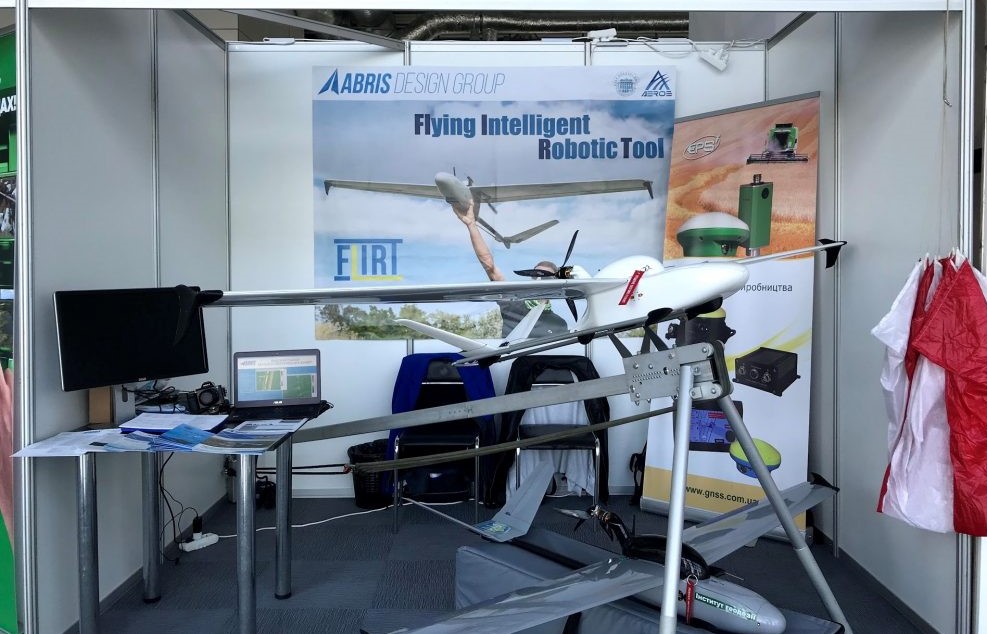 FLIRT (Flying Intelligent Robotic Tool) with electric power plant is a powerful modern tool that allows you to solve the following tasks:
operative mapping of fields for the purpose of creation of GIS and clarification of the actual limits and area of ​​agricultural land;
operational monitoring of the state of agro-crops during the whole cycle of vegetation using multispectral aerial photography;
Perform high resolution aerosography for the purpose of early detection of weeds and diseases;
introduction of biological means of plant protection (trichogramme);
operative video monitoring of field work, protection of farmland.
AGRIPORT ™ is a large-scale event supporting farmers and agricultural producers in Ukraine and Eastern Europe. Since 2016, AGROPORT ™ has brought together farmers from all over Ukraine and is conducted in the format of the West-East. The forum is comprehensive and consists of an exhibition of technology and technology for farming, an investment conference and a series of seminars, round tables, business meetings.
Since its inception, the event is taking place at the International airports. From 2018, AGROPORT takes place in three cities and covers the interests of individual western, southern and eastern producers:
– AGRICULTURE West Lviv: April 19-21
– AGRICULTURE South Kherson: July 26-28
– AGRICULTURE East Kharkiv: October 11-13