ABRIS at the "Geoforum -2018"

ABRIS  participated in the 23rd Scientific and Technical Conference "Geoforum 2018", which was held in Lviv on April 18-20, and was organized by our partners – the Western Geodesic Society and the National University "Lviv Polytechnic" and dedicated to the anniversary of the professional holiday of geology workers, geodesy and cartography of Ukraine. The event was attended by about 200 participants from Ukraine and Europe – the best scientists, engineers, specialists, experts and businessmen of the industry.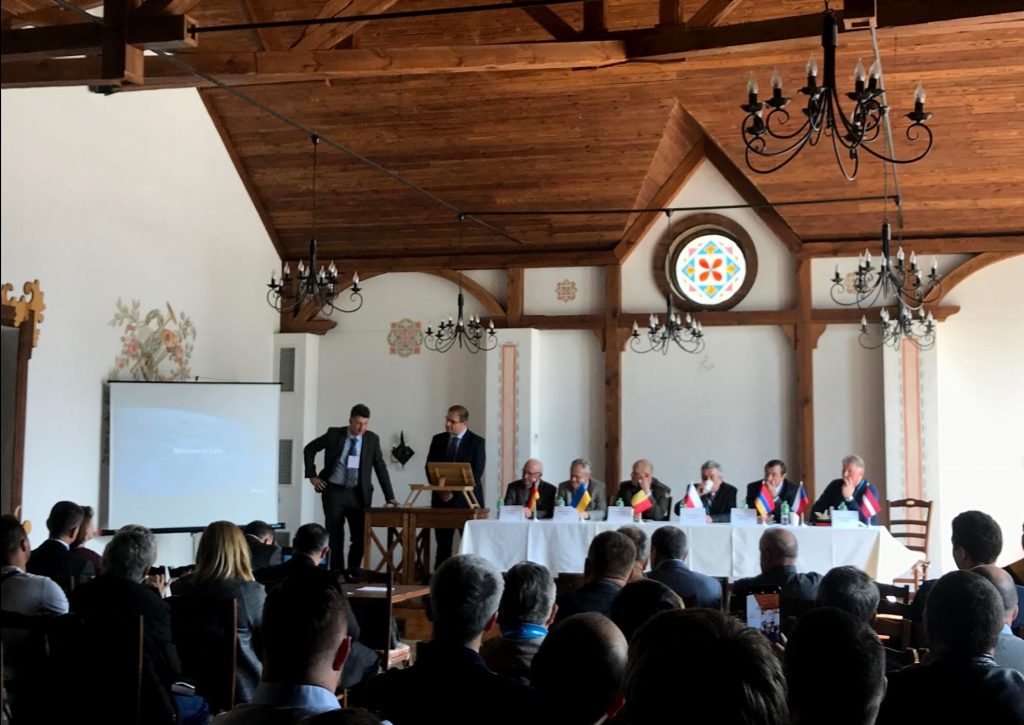 The main topics discussed at Geoforum:
education in geodesy, cartography and land management;
prospects of development of topographic and geodetic and cartographic activity in Ukraine;
study of the shape and external gravitational field of the Earth using ground methods and their combination with satellite methods, space monitoring of the Earth;
aspects of the use of the new USC-2000 coordinate system in Ukraine;
reation and functioning of the network of active reference GNSS stations in Ukraine;
modern trends in the development of cartography and cartographic production, digital photogrammetry, modern geodetic photogrammetric instrumentation;
automation of engineering-geodetic and surveying works; modern laser scanning and unmanned aerosol technology;
geodetic supply of NPPs, hydroelectric plants, aerodrome complexes, bridges, tunnels, highways, geodetic monitoring in construction;
the state and problems of geodesic metrology;
modern land management and cadastre in Ukraine, valuation of land and real estate;
military naval and GIS technologies;
new approaches to the creation of geodetic networks of large cities;
Improvement and implementation of the national geospatial data infrastructure;
activities of public sector associations and organizations.