Unmanned solutions from ABRIS at the "ARMS AND SECURITY 2018"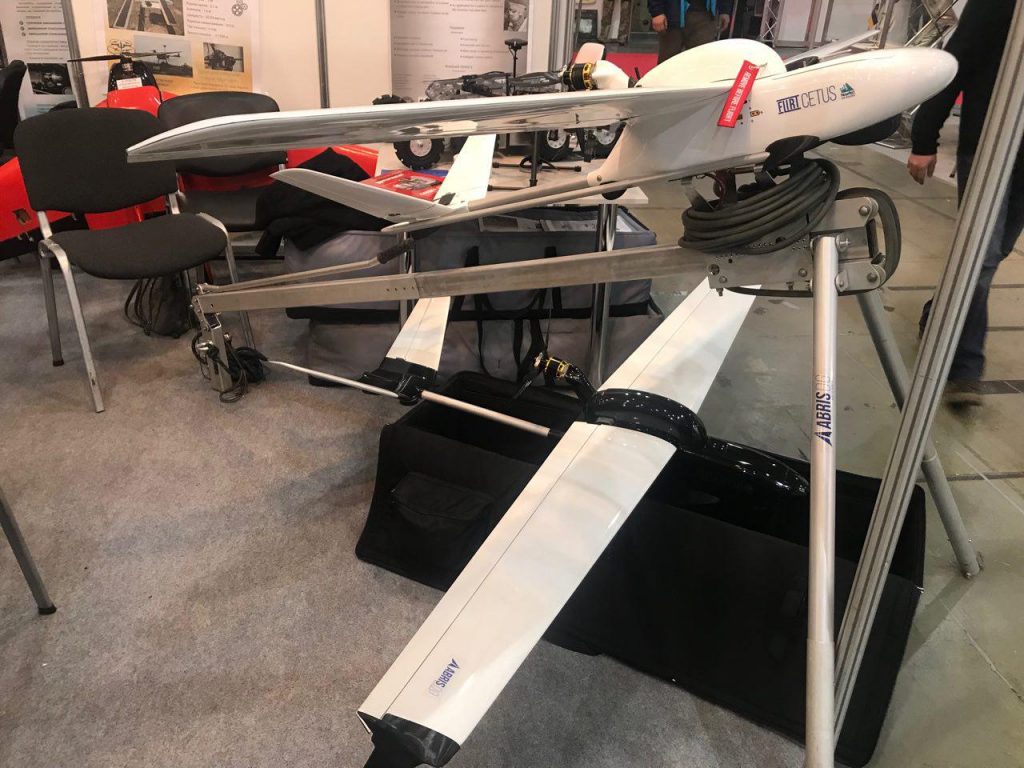 ABRIS Design Group participated in the 15th International Specialized Exhibition "ARMS AND SECURITY 2018".
At the joint stand with the partner and Alma mater NTUU "KPI" were presented updated samples of unmanned aerial vehicles FLIRT Arrow and FLIRT Cetus, whose main purpose is to monitor the infrastructure and operative mapping.
Thanks to high-precision aerial photography using GNSS L1 / L2 to which each of our aircraft is equipped, it is possible to obtain and process shooting results quickly, even in field conditions, which will provide an opportunity to always have operational information about the state of the monitoring objects.
ABRIS products have attracted a lot of interest among the visitors of the stand, among them domestic and foreign experts, end users of unmanned aeronautical complexes, European distributors that highlighted the high quality, highlighted the worthy technical characteristics and functionality of the UAV, interested in working with ABRIS Design Group.